---

Abandoned, discarded, born "on the street", lost, "orphaned" when owner/parent dies (or can no longer look after them) - these cats of all ages, from new born kittens to wise old felines, and of all breeds, domestic and exotic, rely on people to take an interest in them and in their welfare.

Many people in Hamilton do care about them....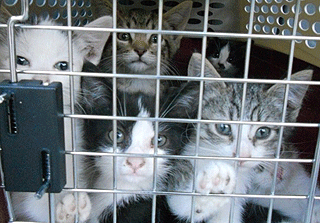 Back when Rescue Hamilton Cats (RHC) began, of primary concern to many cat lovers was the huge number of cats being euthanized at Hamilton Animal Services (HAS); so, initially, our focus was on getting a clear picture of why this was happening and on rescuing the cats from inside. In recent years, the numbers admitted there have been steadily declining and, with the % euthanized there having dropped to a level comparable to shelters in other cities, our focus has broadened.
RHC will continue to report on what's happening at HAS and to address how changes there affect both the cats inside and outside the Shelter. (For a current summary see our 2015 mid-year report.)
HAS is a last resort option and we continue to be concerned for the cats admitted there. With very limited space and veterinary services, an inability to provide the level of care required by many, and no adoption service, HAS, relies entirely on private (donor-funded) organizations to give these cats a 2nd chance. Getting them transferred out of there remains a large part of the local rescue effort.
The majority of these cats (75%) are discharged to these organizations that provide continuing care (in foster homes or no-kill shelters), all necessary vet services (from routine vaccines & spay neuters, to dental work, intensive treatments & major surgeries) and new homes through their adoption programs. Without their active role in rescuing, HAS would have no way of managing its population and fulfilling its mandate.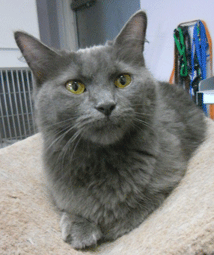 These same organizations that are taking so many cats from inside HAS are, at the same time, responding to calls from the public to help the cats outside. As well as taking as many of the needy desperate ones as possible into their care (before they land at HAS), they are working toward addressing other needs such as spay/neuter & TNR.
What happens inside HAS (and what this city does) is only a small part of the story of Hamilton cats.
In Hamilton, as in every municipality where there is a large population of vulnerable cats and kittens, no single-solution approach meets all the needs. Neither the City nor any one person or organization can possibly have all the answers or all the resources. Helping cats requires a co-operative effort and the constructive involvement of pet owners, colony caregivers, veterinarians, adopters, volunteers - and every individual who finds a strays or lost cat and wants to help.
RHC has built a network of informed citizens who stay focused on what the cats need and on what is best for them.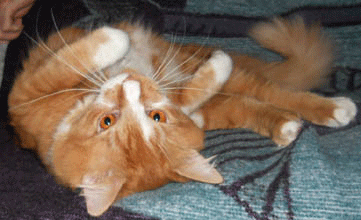 Rescue Hamilton Cats (RHC) has three objectives:
to make available accurate and up-to-date information about the role played by HAS, HBSPCA and local groups (Abandoned Cats, Ladybird Animal Sanctuary, NCWL, Pride Rescue, etc.)